QUALITY POLICY DOCUMENT FOR SAFI, S.L.
The Management of SISTEMAS DE FABRICACIÓN SAFI, S.L. is aware of the demand to offer the highest quality and professionalism in the activities of design, manufacture, marketing, installation and repair of agricultural machinery and automatic weighing instruments, including the commissioning of the latter. For this reason, the company's management has set the following guidelines, assuming the commitment of the following:
To implement, maintain and continuously improve a Quality Management System, based on the ISO 9001:2015 and ISO/IEC 17025:2005 standards as well as the applicable legal and regulatory requirements.
To comply with the requirements of ISO:2015 and ISO/IEC 17025:2005 as well as applicable legal and regulatory requirements
To maintain and develop technical, ethical and professional excellence
To guarantee good professional practice and quality in the services offered, especially in the set of activities necessary for the commissioning of automatic weighing instruments.
To guarantee the protection of confidential information and the property rights of clients, through the implementation of appropriate working procedures.
To know the expectations of internal and external customers, and other stakeholders, in order to deliver products and services to their full satisfaction.
To consider the reception of complaints and claims, a strategic instrument for the continuous improvement and increase of the company's business.
To periodically establish objectives consistent with this Quality Policy and to analyse their fulfilment
To train and motivate staff, enabling their professional development and enhancing their teamwork attitude
Keep the Quality Manual and associated documentation up to date and ensure that all staff are familiar with them, applying the established policies and procedures.
Provide the necessary resources, both human and material, to ensure all of the above.
The management invites all members of the company to collaborate in the improvement of the processes, contributing with their professionalism, imagination and interest.
-Víctor Cáliz Arrebola
General Manager of SISTEMAS DE FABRICACIÓN SAFI, S.L.
CERTIFICATIONS AND ACCREDITATIONS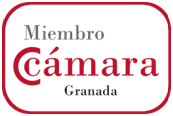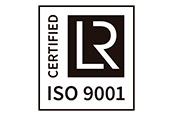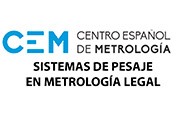 Take your crop production and efficiency to the next level.