CONDITIONS OF USE
The present conditions are the terms and conditions with which you (the User) and Sistemas de Fabricación SAFI S.l, regulate the use and enjoyment of Sistemas de Fabricación SAFI S.l.'s website. Being a user of Sistemas de Fabricación SAFI S.l. website implies that you acknowledge having read and accepted the present conditions and what is derived from the legal regulations applicable to this matter. If you do not agree with these conditions, please do not continue to use this website.
PURPOSE OF THE WEBSITE
The Sistemas de Fabricación SAFI S.l website (hereinafter the website) has been created for the sole purpose of informing its users, who have access to information that is offered free of charge and accessible to everyone without the need to pay any amount at any time during access. It is it this environment especially which Sistemas de Fabricación SAFI S.l wishes to establish the present conditions and limitations of use, which is extended and added to in all the complementary and non-contradictory clauses to those which may cover other parts of the website subject to general and/or particular conditions.
Including "Special Conditions" if necessary for specific services. These latter "Special Conditions" must be made available to the User in an irrefutable manner by any means and must be specifically approved by the User, before both parties consider them accepted and act accordingly.
LIMITATIONS ON THE USE AND PROTECTION OF INFORMATION AND CONTENT ON SAFI.ES
The content and information that the user can access through the website, mainly through the search engine or within the space reserved for registered users, are property of Sistemas de Fabricación SAFI S.l. This information may be displayed for personal, informational and non-commercial uses. But it is forbidden to copy, distribute, execute, reproduce, license, transfer or sell any kind of information extracted from Sistemas de Fabricación SAFI S.l's website and especially from the users' search engine.
Sistemas de Fabricación SAFI S.l makes specific changes to the information, inserting watermarks with encryption technology, which do not alter the content or meaning of the information to any degree, but which allow the detection of illicit commercialisations of its database and the origin of these commercialisations, as well as the date and IP of extraction. Sistemas de Fabricación SAFI S.l will be able to prove the illegal capture of information and, therefore, will demand the penalties specified in the criminal code with regard to the improper appropriation of databases.
COPYRIGHT AND TRADEMARKS
The intellectual and industrial property, trademarks, graphics, images, logos, information and icons visible on the SAFI Manufacturing Systems S.l. website are the exclusive property of SAFI Manufacturing Systems S.l. or, if applicable, of the entity or group which has authorised their inclusion. All content and its format are protected by the laws in force at national and international level.
The interested use of any content found in the Web of Sistemas de Fabricación SAFI S.l is absolutely forbidden, unless a written licence is granted.
PRIVACY POLICY
The aim of Sistemas de Fabricación SAFI S.l.'s privacy policy is to comply as far as possible with current legislation on personal data protection. If you have any doubts about this, or if you wish to exercise your right to oppose, rectify or cancel your data in our databases, you must identify yourself in a reliable manner and write to Manufacturing Systems SAFI S.l, Ctra. Tocón, Llanos Industrial Estate, Parc. 141-144.18369.Villanueva del Mesía.Granada, or by telephone: 902 111137, or through the e-mail address: safi@safi.es.
Sistemas de Fabricación SAFI S.l will not use your information without your permission except for your email address, when required, to hold a conversation that is initiated by you, as well as providing you, as far as possible and without being obliged at any time, with a way in which you can manage your own information and services. When using the safi.es website. You are authorising us to store the trace left by your IP address for the purpose of system administration, improving the effectiveness of the Website and contributing to global statistical studies, it is also a security measure and can be used to respond to legal requirements if necessary. The user has the possibility of accepting or rejecting "cookies" through their browser configuration. If rejected, some of the website's features may not work properly. Sometimes, in the forms in which data are collected, authorisation is requested to send news about the services of Sistemas de Fabricación SAFI S.l and/or third parties, and punctually to carry out surveys to find out more about the level of satisfaction of the User regarding the service.
Sistemas de Fabricación SAFI S.l, in its capacity as owner and manager of the Website, will not be able to sell or rent its list of Users and contact details to third-party organisations, although it is possible that within communications made directly, information from third organisations that Sistemas de Fabricación SAFI S.l considers of special interest for the User will be incorporated, with the user being able to oppose this treatment at any time as stated in our privacy policy.
RESPONSIBILITY
Sistemas de Fabricación SAFI S.l is not responsible for the damages caused by failures or bad configurations of the software installed in the User's computer, transmission failures and defects of the software manufacturer. This website is prepared by default to be viewed in Microsoft Internet Explorer browsers in versions 5 or higher with Windows 95, 98, 2000, XP and NT4 operating systems. Sistemas de Fabricación SAFI S.l is not responsible for the lack of display of relevant information that may occur in another possible combination of browsers and/or operating systems.
You are solely responsible for what happens to your own Equipment, and you must take the appropriate security measures to protect the information hosted on it, to avoid loss or damage caused by downloads from the Website. Regarding the information that the user can access through the website, due to the different sources of obtaining it and its recording process, Sistemas de Fabricación SAFI S.l does not guarantee the absolute correctness of it and therefore the User cannot claim any responsibility for damages arising from errors in the information provided.
MODIFICATIONS
Sistemas de Fabricación SAFI S.l may change these conditions at any time, although it is not intended to be frequent, publishing on this same page the dates of the changes and coming into force immediately. If a legislative change or court ruling renders any part of these conditions inapplicable, those clauses will be cancelled, but the remaining clauses will be perfectly valid and will remain in force. By continuing to use our website, you accept these conditions and agree to any changes made to them, and you agree to review this page regularly. If you do not accept these conditions, you should not continue to visit the SAFI S.l. Manufacturing Systems website.
INDEPENDENCE
The contents of SAFI S.l Manufacturing Systems do not have any political line nor support any ideology or political-social or business group over another.
CERTIFICATIONS AND ACCREDITATIONS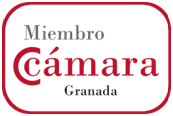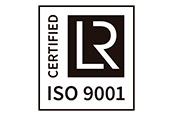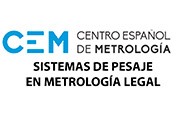 Take your crop production and efficiency to the next level.