This model is our compact system with the highest possible production, processing more than 1,500 kg/minute (gross). It includes as standard our latest generation systems (branch removal, stone removal, showers, drying etc).
TECHNICAL/CONSTRUCTION CHARACTERISTICS
Production: 90/100,000 kg/h WEIGHT: 5,600 kg Power: 49.00 C.V.
Firstly, we would like to highlight the dimensions, as we have one of the lowest compact systems on the market which is also one of the most complete in terms of equipment. Thanks to this we are able to make savings in terms of length and degrees of angle in the belt when feeding the machine. One factor which we helps to achieve this is its T-shaped design, in which the cleaner and washing machine fit together perfectly. This helps us to achieve more right angles in the distribution of the flat belts.
In our compact system a leaf collector with its own hopper is also included, as are access stairs and walkways that use tramex, which are all linked together to facilitate access and inspection of all parts.
BRANCH REMOVAL: *The first section where the fruit is received is the branch removal machine, which is located above the roller screen of the cleaner and consists of 30 toothed rollers with off-centre movement for traction. This prevents the entry of large branches and stems to achieve a more effective initial screening and also helps the air turbines to discard heavier and larger impurities.
ROLLER SCREEN (CLEANING MACHINE): We then go on to continuously moving, balanced and self-cleaning 40 roller screen which is 6 mm in thickness, 60 mm in diameter and 2 mtrs in width. Here small impurities are removed such as loose leaves, stones, soil, etc. As the product has not yet been subject to pressurised air, no dust is created and there is no need for a pre-cleaning screen (dust remover) as required by other brands, making our compact system is one of the lowest on the market. At the end of this screen we have the olive remover, 5 more separate rollers that give way to the olive but not to the larger stone. These rollers expel this stone to the outside by dragging it through rings that converge on one side.
AIR TURBINES: *The cleaner consists of a total of 7 turbines, 3 of them with 5.5 hp total power, located just below the branch removal machine, these works as a support and only for tree olives. The remaining 4 are high pressure turbines, forming 2 units with 7.5 hp power and individual output nozzles. One of the air outlets lifts and another one throws stems and small branches. In this part there is also a regulator so that there is no leakage of olives of any size.
OPTIONAL WASHING SYSTEM: *The next step is through our optional washing system. It is made up of a belt with a food conveyor and can be moved pneumatically. The belt has a cleaning scraper to avoid possible clogging with mud or other waste, a problem that occurs with other brands. This system is another of the points by which we achieve such a low compact system, as it transports the fruit horizontally and not vertically like other brands.
DOUBLE STONE CONVEYOR OUTLET: *If the washing option is selected, the olive is separated from the stone by density, this is achieved by creating a pool of water in a channel, the fruit floats and the stone goes to the bottom and is dragged to the outside by a double screw conveyor. This channel is fed by a submersible pump, we use this version because it doesn't cause any obstruction problems. The water goes up from the tank through two pipes, one with a wider diameter to provide flow and the other narrower with a double outlet mouth which provides more pressure, making the olive pass through at higher speeds. This process is skipped if we choose not to wash.
ROLLER SCREEN (WASHER): *Regardless of whether we choose to wash or not, the next step is through the 28-roller screen, which is 3 mm thick, 60 mm in diameter and 2 m wide. Composed of convergent rings which we use to spread out the fruit for good drainage of water, there is a further screening of any remaining impurities like loose skins, stones, mud, etc. that the olive releases in the washing process.
DESTEMMER: *Finally, directly from the screen the next step is through a destemmer formed by nylon spindles. This is at the same level as the previous screen so that sticks and small branches can't get into the position of sneaking in with the olive. De-stemming is done after washing, since the olive is as clean as possible and therefore avoids obstructions between the rollers where it has to be strained.
Finally, we would like to highlight the low electrical consumption that our machine requires whilst still being able to perform to a very high standard, because our claims of a 90,000 kg/hour output are achievable easily with an acceptable level of dirt. Furthermore, we are manufacturers of elements included in the offer, manufactured with leading brands in motors, bearings, certified food belts, etc.
CERTIFICATIONS AND ACCREDITATIONS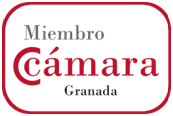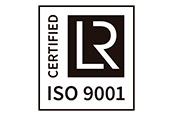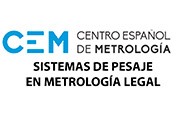 Take your crop production and efficiency to the next level.